Information from Mrs. Stewart about the School Closure due to the State of Emergency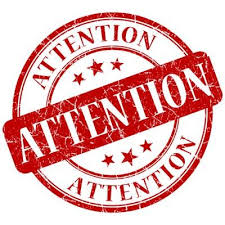 ---
Parents and Guardians,
I would like to provide updated information concerning Governor Ivey's declaration of a state of emergency and the school closure.
Attendance/Closure: Piedmont City School District will transition to eLearning days on Tuesday, March 17 and Wednesday, March 18. There will be no school for students on these days. School will be closed beginning Thursday, March 19 and is tentatively scheduled to reopen Monday, April 6. Due to the state of emergency declaration, the missed days will not have to be made up. Parents of students with medications at school should contact Nurse Julie (256 447-7483) to make arrangements to pick up the medication if it is needed at home.
We will be sending home Distance Education Packets for students to work on during the school closure. It is recommended that students remain engaged in the educational process to prevent learning loss.
The packets will be available for pick up at the following times:
Tuesday, March 17 - 10:00am to 12:00 pm and again from 2:00-3:00 PM
Wednesday, March 18 - 9:00 am to 11:00 am
Extra-Curricular Activities/Athletics: All school-related extra-curricular activities are canceled or postponed until further notice.
Child Nutrition Program (CNP): In order to make sure that all students have continued access to nutritious meals during the school closure, Piedmont City Schools will be offering meals free of charge to all children in the community ages 18 and under. These meals will be available for pick up at Piedmont High School Cafeteria. The first pick up window will begin Tuesday, March 17 from 11am - 1pm and also be available Thursday, March 19 from 11am - 1pm. We will observe Spring Break and then resume pick up Monday, March 30. The pick up times the week of March 30, 2020 will be Monday, Wednesday, and Friday from 11am - 1pm. Children will receive two breakfast and two lunch meals per pick up.
Piedmont Learning Academy (PLA): PLA will not meet Tuesday, March 17 or Wednesday, March 18.
The health and safety of Piedmont Students, Staff and Community is important to us. As additional information becomes available, it will be shared using the system's regular notification system, as well as on school websites and social media platforms.
Thank you for your continued cooperation and understanding as we work through this unprecedented event together.